About Leverage
Why Leverage Was Born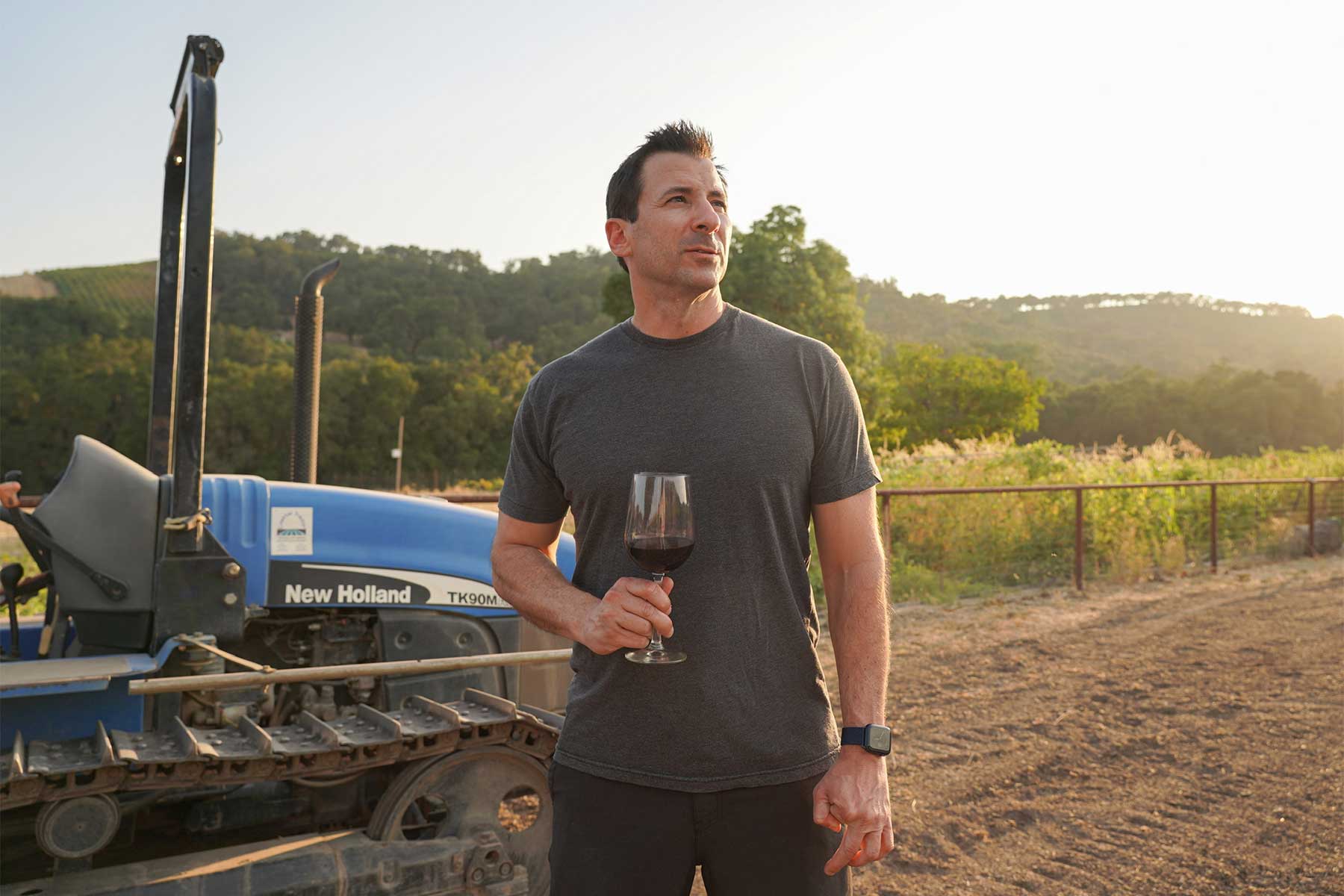 Jason DiFrancesco, avid wine enthusiast, car aficionado and, creator of Leverage Wines is a firm believer in living life to the fullest and leveraging his passions to support and achieve something bigger than himself. Living by this belief Jason pours passion and devotion into everything he does in order to create an extraordinary end product that not only brings people together but makes an impact.
Having lost his wife, Christina, to a brain tumor in 2005, he wholeheartedly realized that life is short and we should be doing what we love. Soon after, Leverage Wines was born, a modern digitally native artisan winery producing hand-crafted, limited production Rhône style wines.
Leverage Wines is not your normal wine company. The idea for Leverage Wines began as a desire to merge a longtime passion for wine and the belief that wine can enhance our enjoyment of social occasions and events, bring people together, and encourage them to do good.
These luxury wines are consistently awarded high scores and accolades with a portion of the winery's profits being donated to important causes such as brain cancer research and patient care. Our wine is passionately crafted to meaningfully connect people, create memories, and spread love with every bottle.
We hope you join us on this labor of love and raise your glass to toast the loved ones around you and the ones who've gone before. Together we can pour our passion into something greater. Cheers!
Consulting Winemaker
Leverage chose Paso Robles winemaker Aaron Jackson as our Winemaker. Aaron is an expert in boutique winemaking. His expertise is far-reaching, covering pretty much everything our brand needs to make the best wine possible-- from terroir, to viticulture, vineyard selection, enology and production. We are thrilled and humbled to have such a great winemaker, and all-around good guy, working with us. Cheers!